Products
We work with each customer and their specific needs. Customers include universities, corporate enterprises and governments across the globe.
Recovery and Purification Systems
Our series of QuantumPURE purification systems are designed to run safely and autonomously. You can purify moored airships overnight, secure in the knowledge that the system will operate without intervention and oversight. This allows recovery of lift and minimizes make-up Helium needs.
QuantumPURE
The QuantumPURE system can be thought of as a powered filter. Impure helium is drawn from the airship, compressed, purged of contaminants and returned to the airship via a dedicated fill-line. Contaminant vapours and liquids are ejected safely from the system.
An optimized design to fit your operation needs and minimize costs
Simple to use, designed for one-person operation
Easily transported, can be skid or trailer mounted
All valves and seals are field-replaceable
Helium compressor can be electric or diesel powered
Venting of air and water with a minimal loss of Helium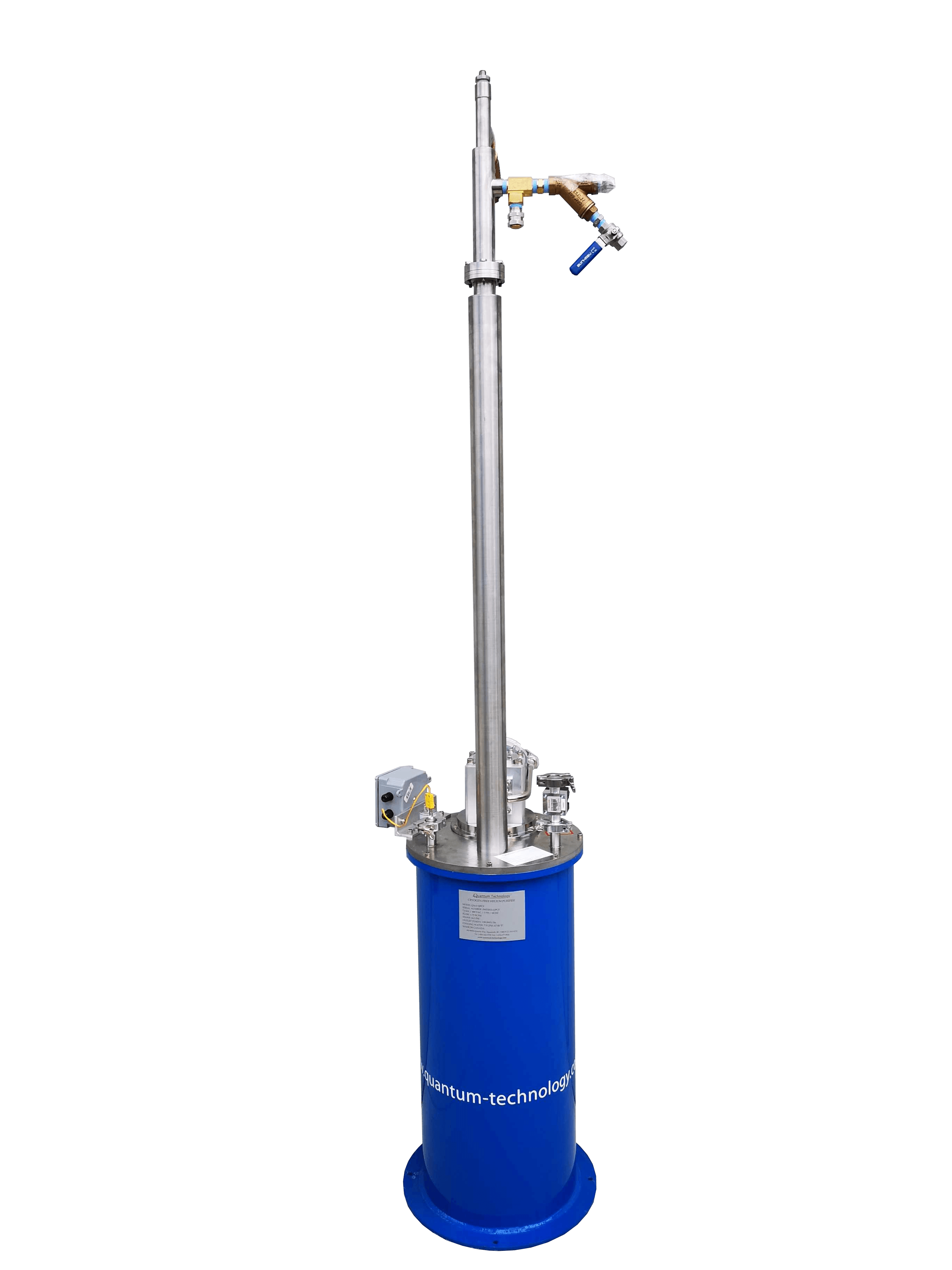 Green Hydrogen Purifiers and Liquefiers
As the world enters a new phase of renewable and sustainable alternatives to fossil fuels, green hydrogen is foreseeably a cost effective and scalable solution. Our decades of experience in noble gas (including hydrogen) purification and liquefaction, have allowed us to make this scale up in our business seamless.
We are excited to provide hydrogen liquefaction and purification solutions on a small and large scale to our global customers. Hydrogen liquefiers up to 15tons/day, based on hydrogen or helium cycle Liquefiers as well as hydrogen purifiers up to 15tons/day, to remove impurities from the raw hydrogen, before the liquefaction process.
Brochure – 20 litres per day hydrogen liquefier.
Interested in knowing more? Contact Us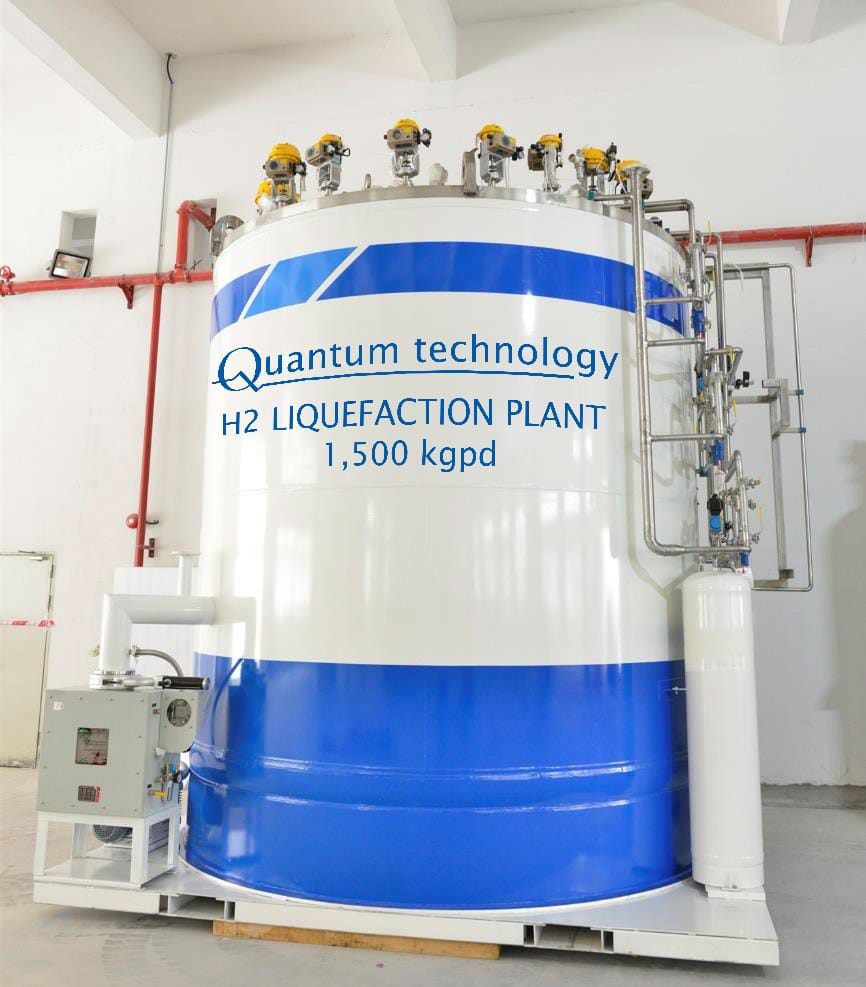 We use state of the art, proprietary technology to liquefy helium at 20 litres per day upward of 250 litres per hour. Our custom solutions are designed to suit your specific requirements and include all aspects; N2 liquefiers, automated setup, purifiers, compressors, valves, piping, and more.
We also provide full turn-key systems that recover and purify helium. Our customers see significant helium cost savings upward of 95% when using our full recovery, purification and liquefaction systems.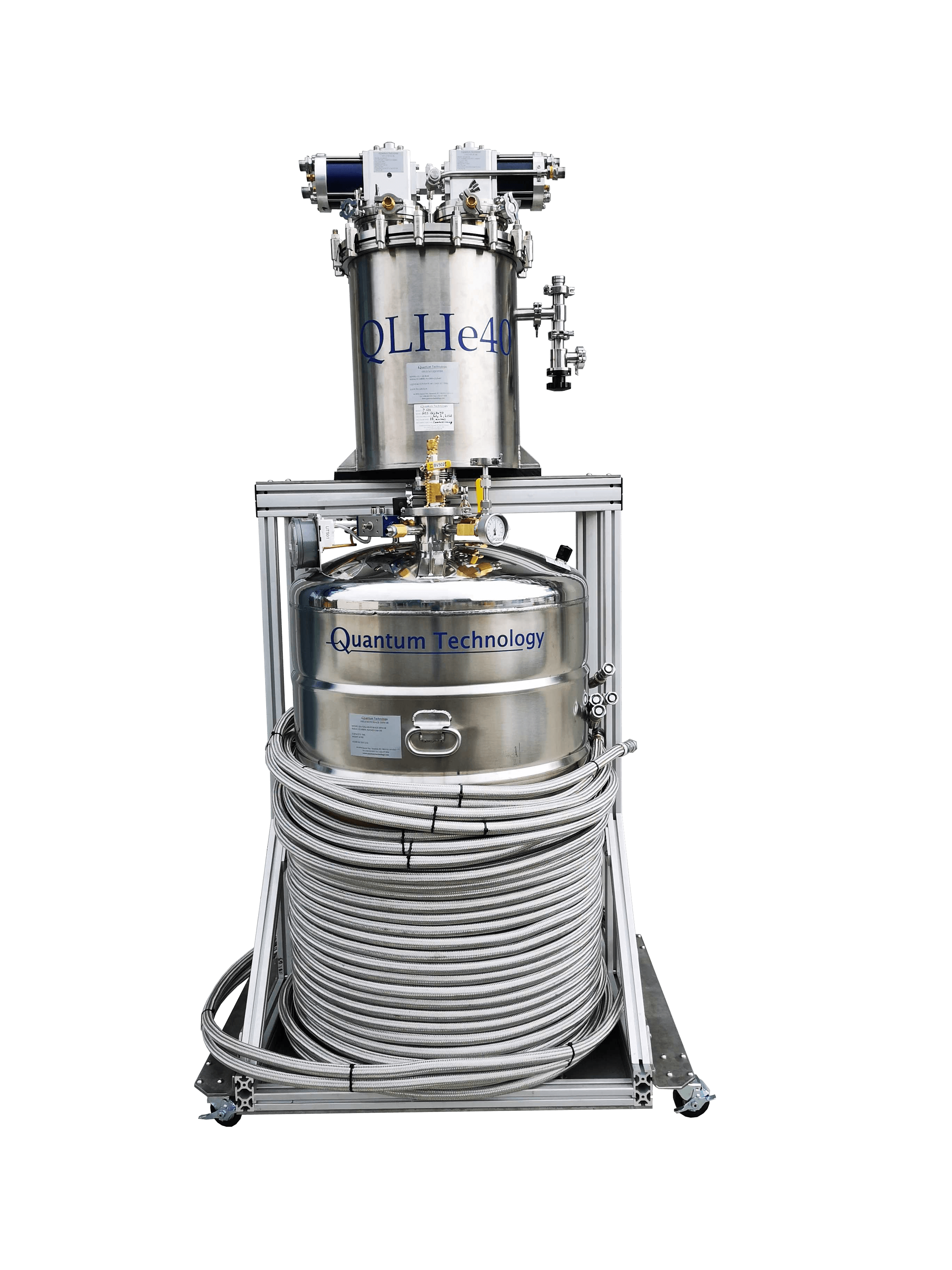 QuantumPure(TM) Recovery/Purification Systems for Cold-Spray Systems – please review the economical analysis for Cold-Spray Systems brochure detailing the economical benefits of the QuantumPure system
Interested in knowing more? 
Contact Us
We offer a wide range of N2 liquefiers with liquefaction capacities between 10 to 1000 litres per day, or larger customized sizes. Our liquefiers use advanced mixed refrigerants (MR) in a Joule-Thompson (JT) refrigerator system.
Compared with traditional cold heads and Stirling cryocoolers, the MR-JT systems have higher liquefaction efficiency and improved reliability.
Brochure – 20-2,500 liters/day nitrogen liquefiers
Interested in knowing more? Contact Us

Helium Production Plants at Well-Head
GM Cold heads and associated compressors
Take a look at our range of GM Cold heads and associated compressors:
Interested in knowing more? 
Contact Us

Compressors

View our range of compressors for air and nitrogen applications online. For helium compressor purchases, please contact us directly.
Unique/Limited Time Helium Equipment Opportunities
Please contact us for any custom/unusual cryo needs. The more atypical – the better.
Interested in knowing more? 
Contact Us
Scientific/Industrial Enabling Products
We are here to support through every aspect of the process and all size projects.

Commissioning
No matter your location, we have a global team of engineers and electrical technicians capable of installing your system.

Servicing
We are experts in this business. Your system will likely need routine maintenance and parts change. We provide options for on-site servicing or off-site support.

Support
We continue to support our customers as they need it. Call or email us with your inquiries.

Consulting
Our team of professionals have extensive experience guiding our full-service clients through start to end processes as well as customers engaging us in consulting-only type projects.

Design
You tell us what you need, the parameters you are working with, and leave the rest to us.

Manufacturing
From a 20LPD recovery and purification system to a nation-wide hydrogen infrastructure system, we build, test and deliver to specification.


#4 - 38936 Queens Way Squamish, BC V8B 0V2, Canada



+1-604-222-5539



+1-604-677-5826


PMB 183, 250 H Street Blaine WA 98230 USA



1-888-271-9466



1-888-711-5222


Quantum Technology Corp - EUROPE



+ 33 62 55 40 205



+ 33 62 55 40 205